Chargers and converters,
Selfenergy®

is the specialist in energy conversion
Selfenergy® develops intelligent AC/DC chargers compatible with all types of batteries via a mains socket, on-board DC/DC converter-chargers to charge a service battery and MPPT solar chargers to charge a battery from solar panels. All our solutions are customisable on request.
Intelligent solutions
tailored to your needs
Industrial companies, equipment manufacturers, charger distributors, equip yourselves with the best solutions on the market. Discover Selfenergy® intelligent chargers, designed to efficiently recharge any type of battery from various sources of energy.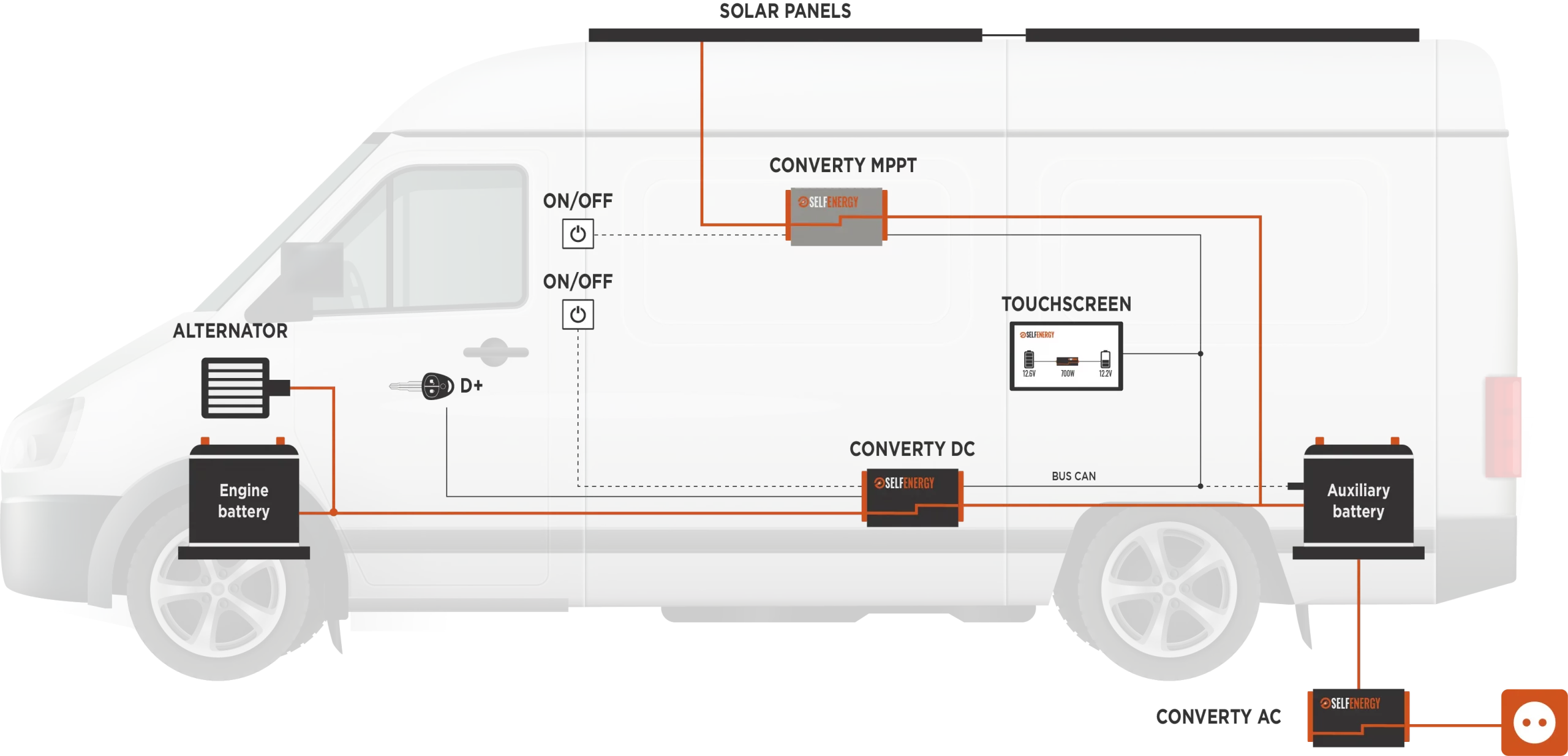 Recharge a battery from a mains socket
Charging an auxiliary battery from a main battery main battery
Charging a battery from solar panels
Selfenergy® supports you in the design of your chargers or converters whatever the chemistry of your batteries (Lithium NMC, Lithium FePO4, Lithium Titanate, Ni-MH, Na-ion, Lead, …).
Improve the
safety

,

performance

and

life

of your batteries!
The choice of a high-performance charger adapted to your project is essential to optimise the life of a battery. Selecting a Selfenergy® intelligent charger allows you to guarantee a complete, reliable and safe recharge of your battery.
Optimisation of load curves
Customised charge profiles per chemistry
AC, DC or MPPT, our chargers are
intelligent and communicative
Selfenergy® chargers, inverters and solar charge controllers are equipped with advanced software and modern communication protocols such as CAN Bus.
This link allows them to communicate directly with other on-board electronic equipment, in particular with the BMS (Battery Management System) of a battery.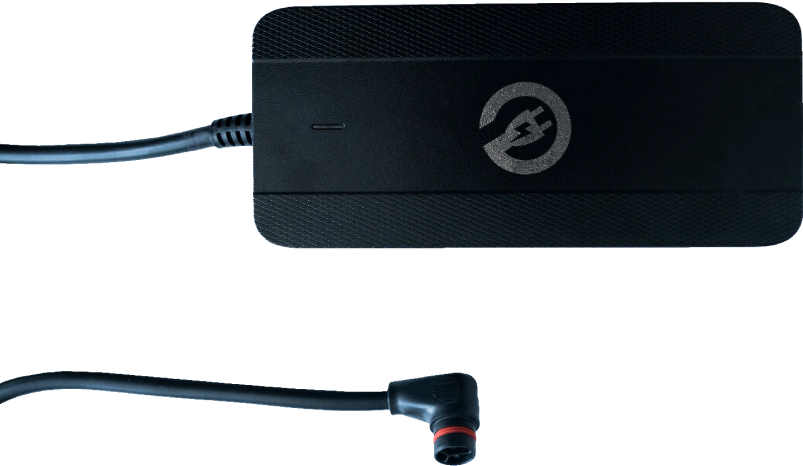 To control and customise charging,
Selfenergy® chargers

are supplied with monitoring software.
Designed to fit your battery, our chargers are supplied with on-screen control software that provides instant access to real-time data. The monitoring software has the ability to fine-tune the charger to your needs as well as monitor and record data in real time (data-logging).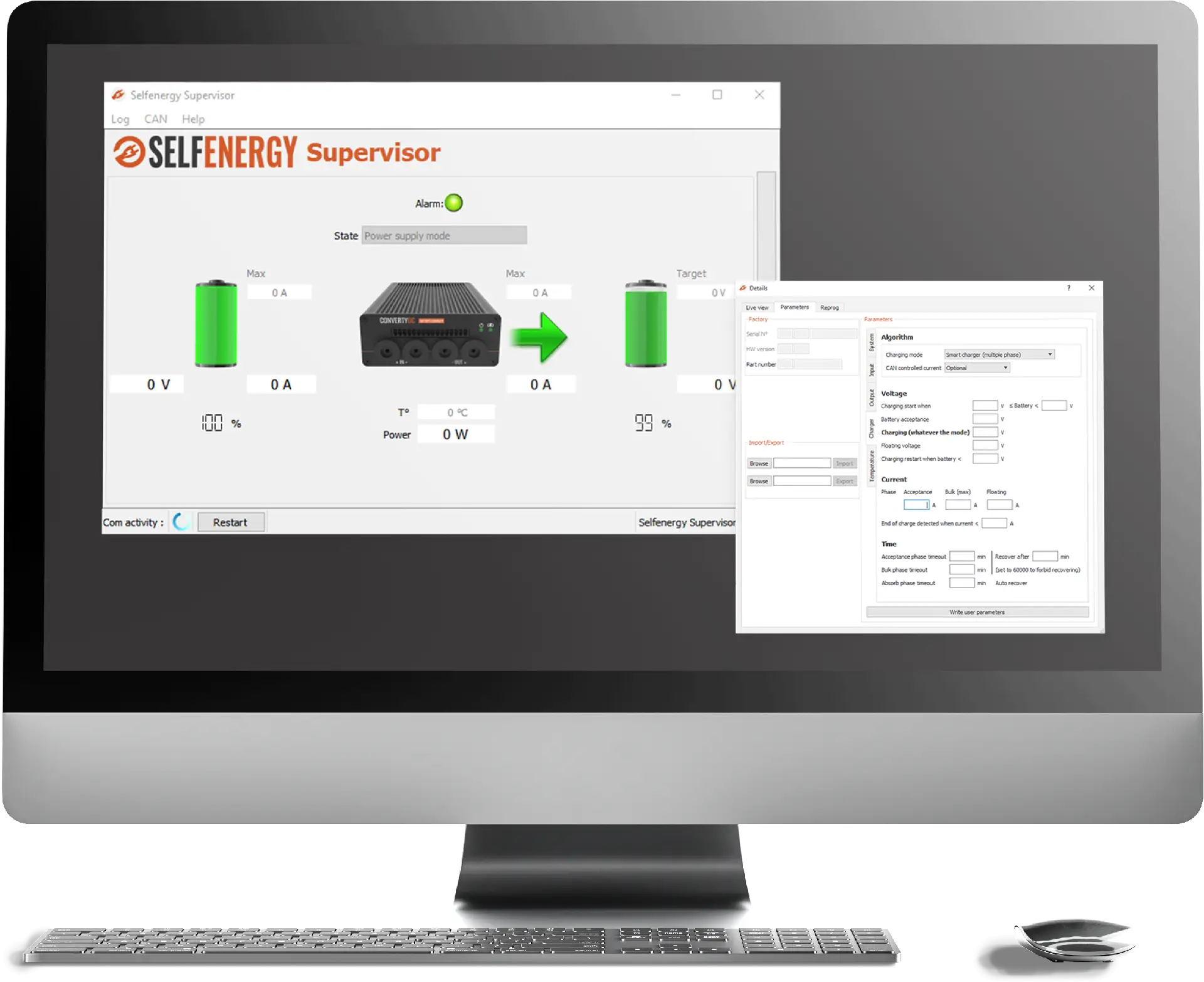 Solutions adapted

to each market
With more than 20 years of experience in electronics, electricity and embedded systems, our design office is an expert in the field of battery and energy management. Our engineers have developed cutting-edge technologies in energy conversion to meet all types of applications.
Design and Production
Made In France
Selfenergy® designs and produces professional battery chargers near Bordeaux, France.
Selfenergy® is a brand of the Startec Energy® group, whose subsidiaries are all located on the R&D site in Mérignac (33), where the head office is also located. Benefiting from the group's expertise and the complementary know-how of its sister companies (battery, BMS, on-board systems), Selfenergy® also benefits from the group's production plant, also located in Gironde.