Discover our
DC/DC chargers

on the shelf
On board boats or in converted vehicles (motorhomes, foodtrucks, utility vehicles, etc.), Selfenergy® DC/DC chargers ensure optimal recharging of your service or auxiliary batteries, from the engine battery and the alternator.
Do you want to guarantee an autonomous power supply for your on-board electrical equipment? No more need for a mains socket: opt for efficient and secure energy conversion thanks to the Converty DC.
A range

of DC/DC converters to suit your needs
Selfenergy® DC converters combine performance and safety with an efficiency of up to 97%. Intelligent, they are compatible with all battery technologies and ensure a power of up to 1000W per charger.
The range is available in 3 categories adapted to the nominal voltage of your battery:
POWER
Up to 1000W per charger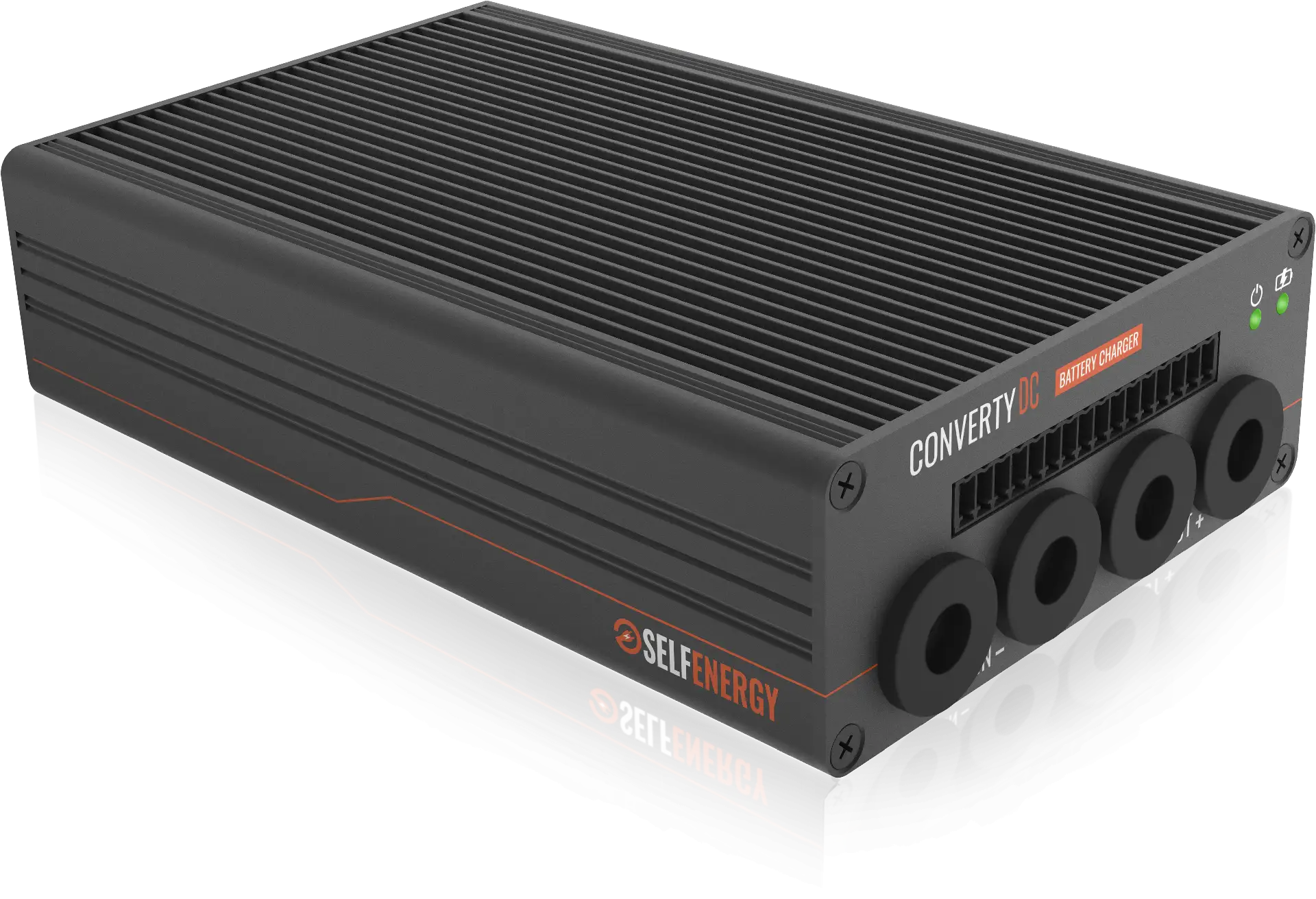 POWER
Up to 1000W per charger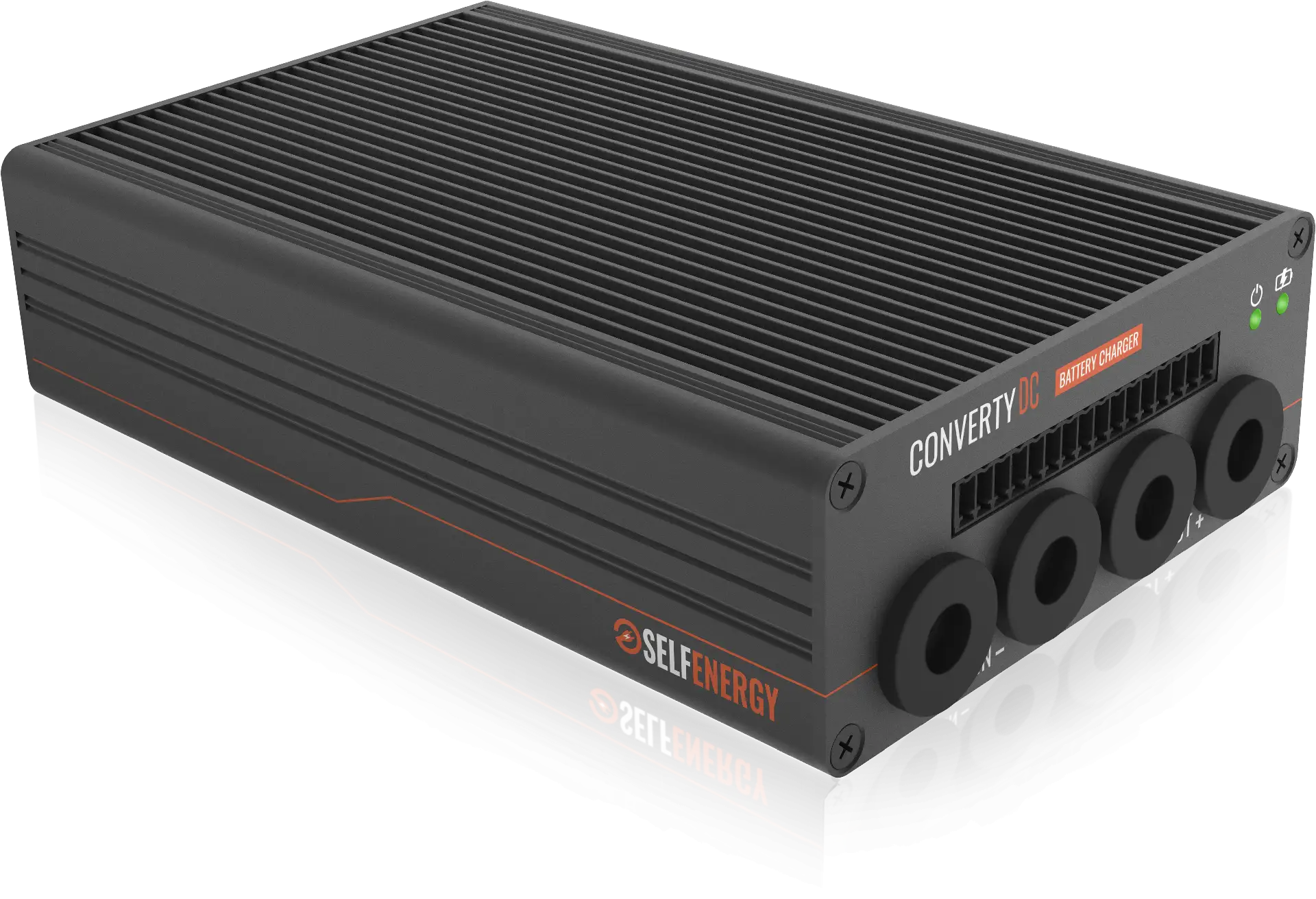 The DC/DC chargers are capable of delivering up to 2000W when two of them are used in parallel.
These chargers are compatible with batteries with nominal voltages of 12V, 24V, 36V and 48V and can provide a maximum charging capacity of 50A.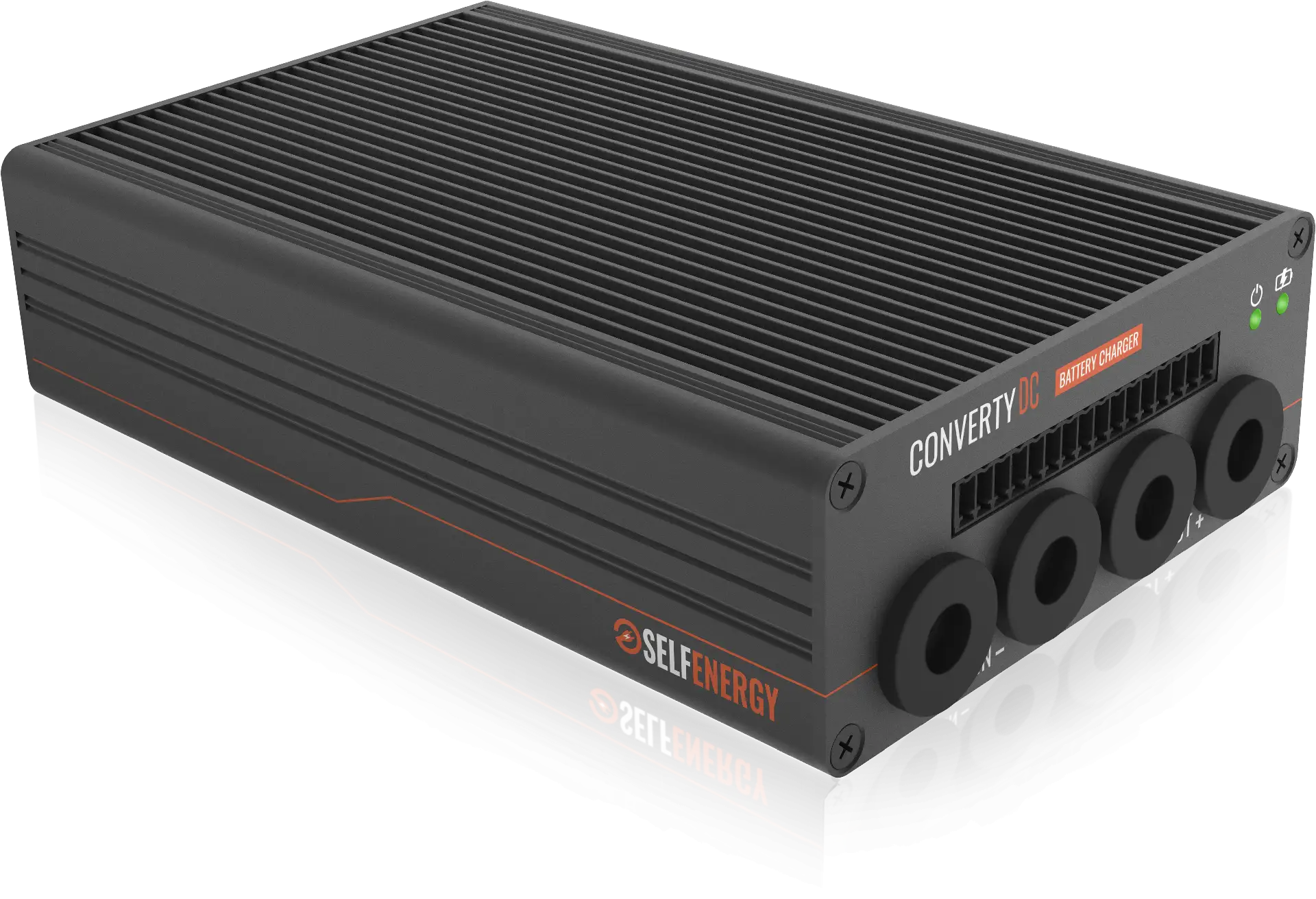 The 4
key features

of the Converty DC
A DC/DC charger that guarantees a fast recharge of your auxiliary battery
The Converty DC is ideal for intelligent alternators (Euro 5 and 6 standards).

A DC/DC charger for all auxiliary battery technologies
Our charging profiles are optimised for Lithium, Lead and Ni-MH batteries.

A DC/DC converter to protect your engine and auxiliary batteries
The integrated separator-coupler prevents your motor battery from being discharged.

A powerful, compact and IP43 resistant battery charger
The DC converter is dust and water resistant.
All our Converty DCs are
designed

and

produced in France
Our teams design and produce Converty DCs in the heart of Gironde, France. Battery manufacturers, equipment manufacturers, industrialists, come and discover our infrastructures and meet our teams.