Discover
the benefits

of Selfenergy® DC/DC chargers
Regardless of the nominal input voltage of your battery, the Converty DC guarantees high efficiency (without fans) for reliable charging.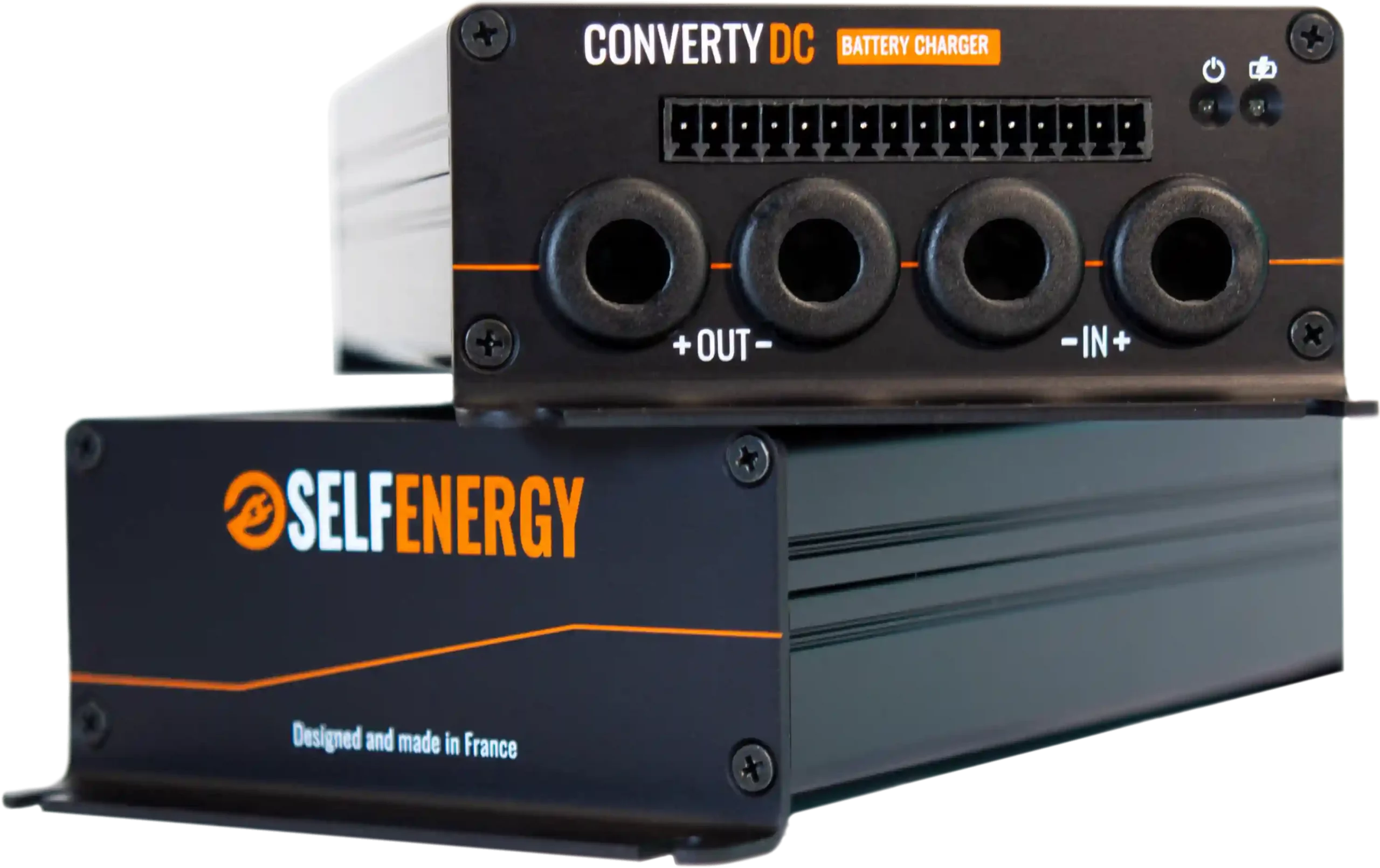 Parallel

chargers for higher load power
We develop and produce high-efficiency converters with natural cooling (without fans). Paralleling allows us to keep the advantages of the standard DC converter, while multiplying its power rating.
We use the CAN Bus communication protocol to connect our products to each other and thus parallelize them.
The Converty DC is an intelligent charger with an integrated communicating part that allows to create a link with the BMS of a lithium battery.


Power up to
1600W

or

2000W

by active cooling
This feature increases the charging speed of your batteries tenfold, while remaining on a standard grid. Parallelized DC Converters can have different power sources with different input voltages (12V, 24V or 48V) to charge a single battery.
Charger-BMS communication
Selfenergy® chargers are equipped with a CAN interface that allows them to communicate directly with the batteries' BMS (Battery Management System) to adjust the charging voltage and current in real-time. This technology is ideal for Li-ion and Ni-MH batteries.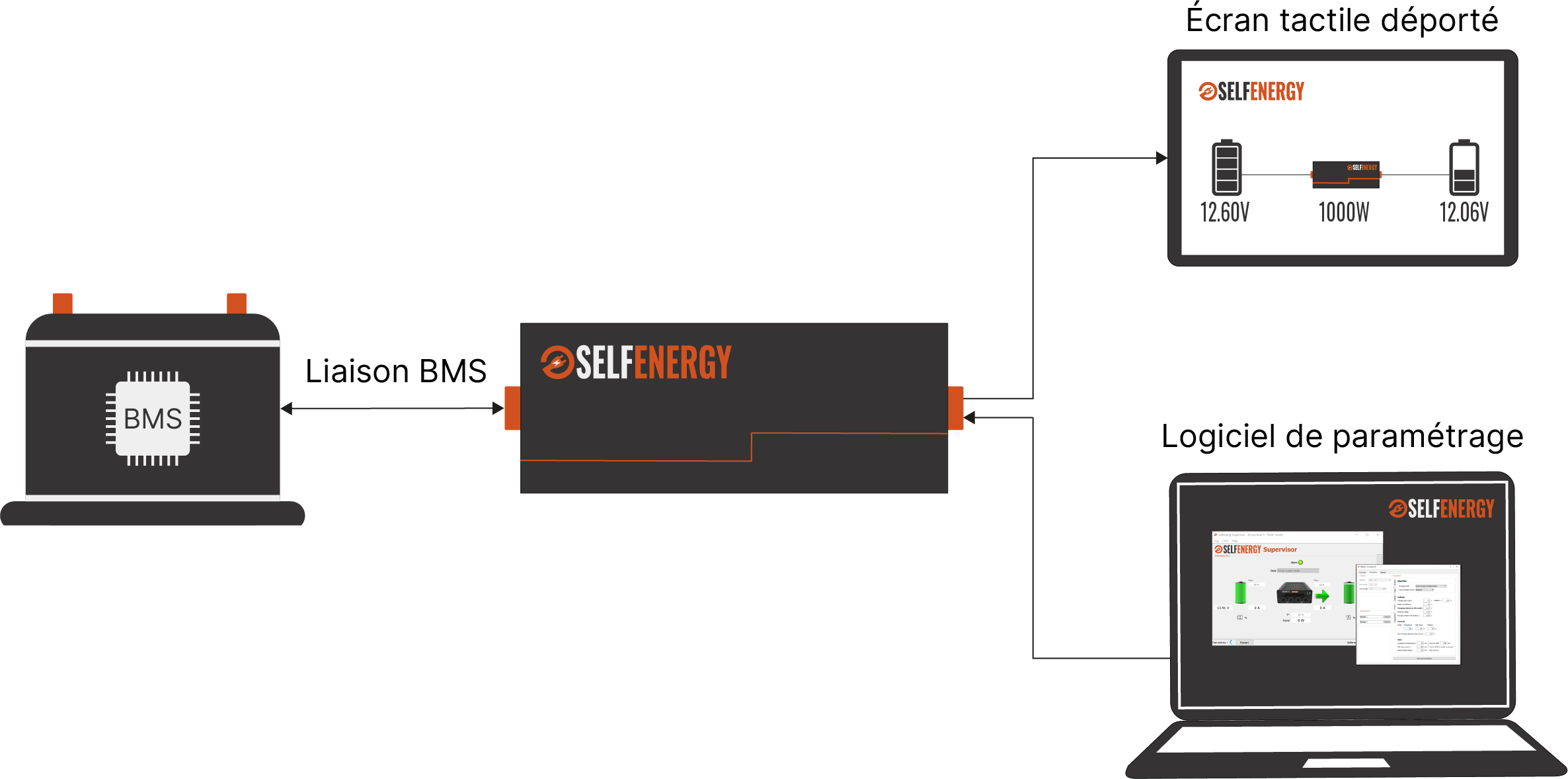 Monitor DC converter performance in real time
The CAN Bus communication embedded in the Converty DC also allows each DC/DC converter to be connected to a remote screen in order to consult the essential information of your batteries.
For each charger, Selfenergy® provides a parameter setting software that allows you to configure and optimise the charging process according to the needs of your battery.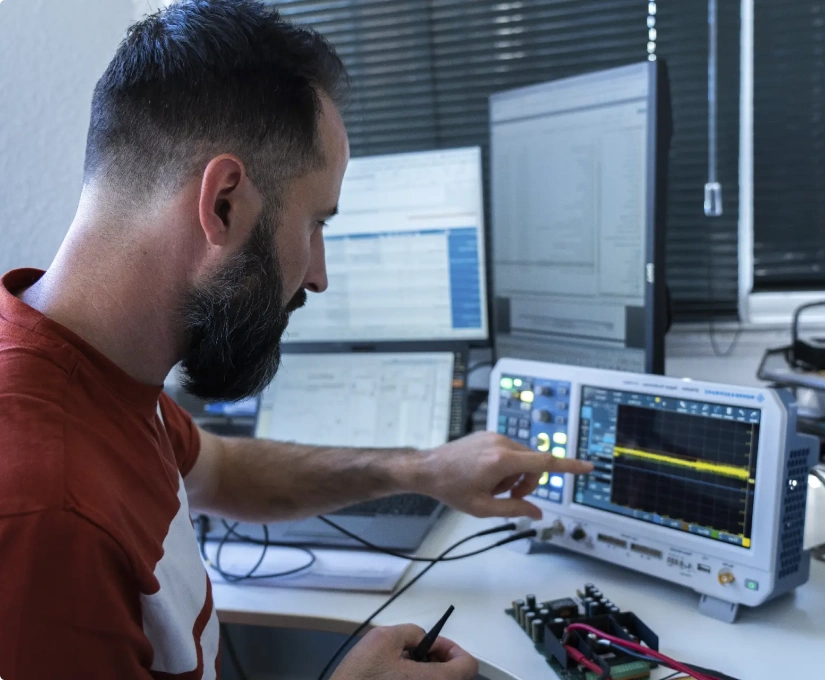 Extend the life

of your batteries with Converty DC
Customised charging profiles for every battery
Our chargers ensure a complete, reliable and safe charge using our charging profiles developed and tested by our battery experts. They complement the classic 3-step charges (boost/absorption/float) with additional steps that aim to provide you with an optimal charge depending on the type of your batteries (Lead, Li-Ion, Ni-MH …) and your application.
Developed to adapt to your charging needs, Converty DC chargers protect your batteries against overcharge, undercharge and short circuit phenomena.
Customised charging profiles are also available on request and can be set up.
A perfect balance between
comfort

and

safety
The CONVERTY DC optimises the charging of your batteries by using High Frequency Switching technology.
Selfenergy silent charger passive cooling without fan.
All Selfenergy® chargers, up to 1000W, operate with passive cooling and therefore without fans, while guaranteeing maximum efficiency. For higher power ratings, Selfenergy® chargers operate with active cooling.
With a waterproof rating of IP43 (in accordance with IEC 60529), the chargers are protected against tools and small wires larger than 1 millimetre and are perfectly suited to various applications, whether on board or stationary.
Easily
installed

and

configurable

chargers
Thanks to their compact casing and their wiring and fixing kit, the installation of Selfenergy® DC/DC chargers in vehicles is simplified.
Selfenergy® promotes ease of use of its chargers with an intuitive interface and quick parameterisation.
Selfenergy® offers you
additional options
In addition to the features of each DC converter, customise your DC/DC charger to enable you to design a DC/DC converter to suit your technical requirements.
Protection against total dust ingress and high pressure water jets from any direction A remote display allows you to choose where to place your display and move it easily

A temperature sensor to precisely adjust the charge profile of lead acid and Ni-MH batteries

A remote ON/OFF button that provides the ability to turn battery chargers on and off remotely